Kruise-airô Suspension
Thie unit is a direct bolt in unit for the 1999-2001 Indian Chief Motorcycle.
Complete kit with on board air compressor for adjustment any time.
Has full detailed installation instructions for ease of installation.
This is an inital offering price that will not last long as we gear up
to produce these for other models.
Click Here For More Info On The Rear Suspension Photos & Videos
ForThe 1999-2001 Chief!!!
Made in the USA.
US Patent # 8,403,092 B1
We are making a production change to our Kruise-Air and will be out of stock until we complete new parts.
$0.00
Rider Reviews Click Here!!!
Below is the full kit for 1999-2001 Chief: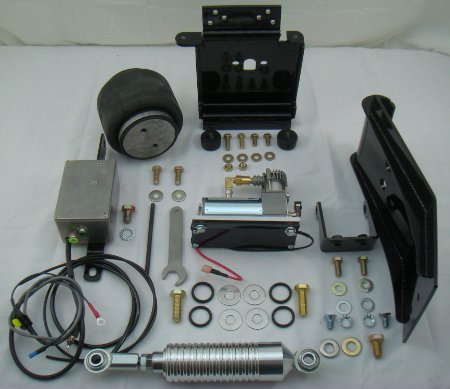 The bike below has one of our Buffalo swingarms along with Kruise-air:
Custom Work Done By Motor City Custom Ontario Canada.

Click Here For More Photos Of This Bike And
Motor City Customs Thoughts On Kruise-Air.!!!