Customer Testimonials
"Hey Mark… You da-man. You sent me out one of your elec speedo kits for my 2000 Indian Chief. I'm impressed with how complete it is. Right down to replacement front axle sacer in place of obsolete speedo drive & state of the art elec connecters. NICE!  The horn's not to hard to look at as well. A cast body as opposed to pressed metal was a pleasant surprise.  Let's deal again soon."
-
T-Bear, Calgary, AB, Canada.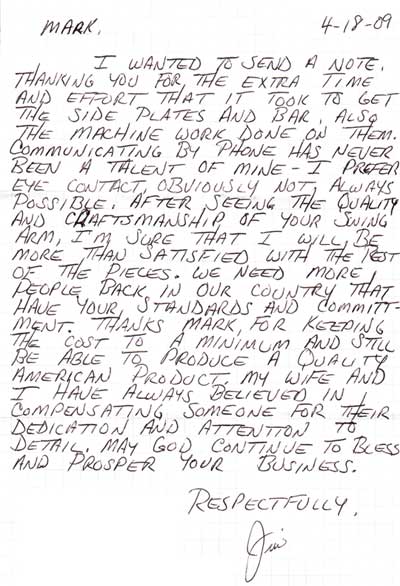 "Hey Mark and company, I wanted to thank you. Your Buffalo Swingarm for my chief is bitchin'!! It looks great and helps the bike's handling alot. I know you recommend in the instructions that an experianced v-twin mechanic do the install, but I truely think anyone with a decent mechanical apptitude could install it. The instuctions you sent were pretty easy to understand. My friend and I took our time and put it together in 3 evenings after work at our regular jobs. I prefer to do my own wrenching on my own scoot. I'd be a great reference for you to use if anyone needed to know about the quality of the kit or ease of installation."
-
Kevin K.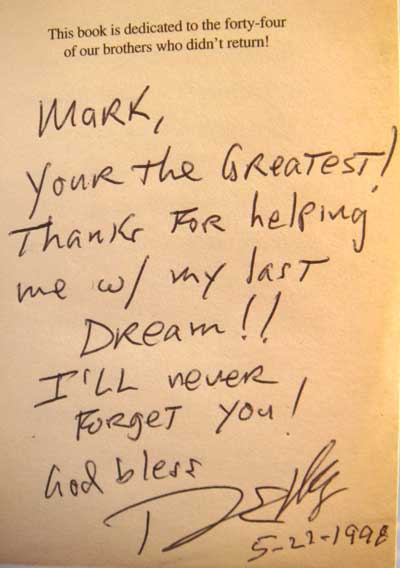 "Mark, I received the parts today. They look fabulous! I love them. They really make a difference on my bike. Thank you!!"
-
Frank
"Aloha Mark, Just a few lines to let you know how pleased I am w/ my new Bufffalo Swingarm Kit. Not only does the bike ride 100% better but it also looks great. The mechanics who install it were very impressed by it's quality and how easy it was to install, they just could'nt believe it. I also thank / praise you for all your support, for always stopping and taking time for my calls. There are more than a few custom shops on this island who could use some lessons from you and your crew at Ardvark Custom Cycle. I would highly recommend this product to anyone who is interested in making an already awesome motorcycle even better. Please feel free to refer anyone who wants to speak with me directly."
-
Glenn W. Philhower
"Hey Mark, I got to do a little riding on my bike the other day, finally got everything back together. I'm really impressed with the way it rides now. All the changes worked out great, the BSA looks great and rides smooth. The front end doesn't make that clunking sound when you hit rough pavement and surprisingly the forks don't shake like they use to do. Thanks for all your help!"
-
Chuck
"Hi Guys, Just wanted to drop you a line. I've had a lot of great comments about the Buffalo Swingarm Kit and 200 tire. Most people think its what should have been there in the first place. Fills that big fender. After installing the kit I took the bike to the dealer where I bought the bike and showed the kit to the head mechanic. He liked it so much that he took pictures if it to show his customers. He thought it was a great fit, the right look to complete the bike (I notice that Indian Motorcycle is taking notice and offering an optional wide tire kit now). Thanks for your help. While I agree it's not a job for amateurs (it took me 5 evenings), I always tell people I got my kit from you and recommend they get one and have it installed "professionally".If I get down your way this summer from Willoughby, OH I'll stop in and see you. Meanwhile, good luck. You've got a great product and happy customer."
-
John Carter