2009-2012 Curved License Mount
Light up your rear plate with this LED Curved License Mount.
This will really clean up the rear of your 2009-2012 Indian Chief.
Kit comes with LED bolts, chrome license mount with lay down backing plate.
$118.95


Here is the curved license mount.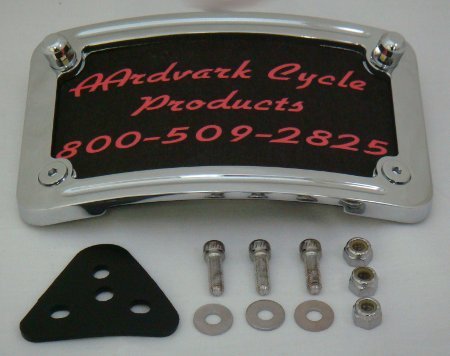 This photo was taken in the dark, only the LED license bolts providing light.